The Black Kids by Christina Hammonds Reed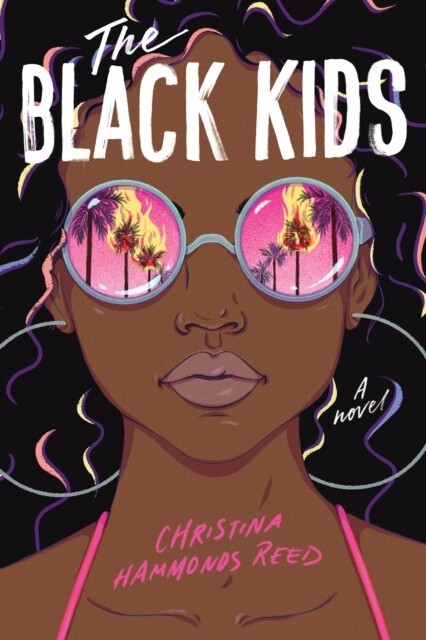 Reviewed by Josie
The Black Kids is a teen fiction and Christina Hammonds Reed's first novel. The story is told from the point of view of Ashley Bennet, a teenager living in Los Angeles during the 1992 riots for racial equality. She lives a life of luxury, with wealthy parents, popular friends and a good school. Despite Ashley's parents efforts to shield her from the world's prejudices against the colour of her skin, the injustices happening around her become more and more evident. Whether it's through their white neighbours, the police or even her own friends, she is beginning to realise that maybe her sister is right to be protesting in the streets. Ashley will have to figure out who's side she is really on, and whether being friends with Kimberly is really worth all the casual racism thrown her way.
I think the way this book deals with racism is truthful and very relevant to now. The characters are also very realistic and I love the fact that all of them have flaws and their own issues. I would definitely recommend this book as it deals with many important issues in the world today.
Book Description
They can already feel the sunny days and endless possibilities of summer. But everything changes one afternoon in April, when four police officers are acquitted after beating a black man named Rodney King half to death. Suddenly, Ashley's not just one of the girls.

She's one of the black kids. As violent protests engulf LA and the city burns, Ashley tries to continue on as if life were normal. Even as her self-destructive sister gets dangerously involved in the riots.

Even as the model black family facade her wealthy and prominent parents have built starts to crumble. Even as her best friends help spread a rumor that could completely derail the future of her classmate and fellow black kid, LaShawn Johnson. With her world splintering around her, Ashley, along with the rest of LA, is left to question who is the us? And who is the them?
Like what your reading? Click here to order your copy!
Back to the Young Readers Review Panel